As a student living in Houston, golf is always a go-to activity for the weekend. Whether it's going to TopGolf, playing mini golf, or a fun par three course, Houston has a wide variety of golfing opportunities.
No need for speed, no need for strength, no need for years of training. All variations of golf are easy and accessible to everyone. Additionally, the Covid-19 pandemic has drastically changed the outlook on the game. Many have discovered golf as the ideal sport combining outdoors, social distance, and social engagement.
Throughout history, the simple concept of golf has allowed the creation of new versions with different ways of playing the game. All with the same goal, the aim is to reach a target in the least amount of strokes possible. These other sports are modified versions of golf played on different surfaces with different equipment.
Disc Golf
Disc golf has exploded in popularity during the pandemic and it's obvious why. It's a healthy, inexpensive, and accessible. The city of Houston alone has over 20 courses and is planning on adding more in the coming years. Like traditional golf, players complete a hole by throwing a disc from a tee pad toward a chained basket in an attempt to make it in as few of strokes as possible.
Texas is ranked as the #1 disc golf state in the United States with 753 courses. Austin is ranked the number one city for Disc Golf in Texas followed by Houston and Tyler, with a total of 29 courses in the city. The best courses in Houston include T.C. Jester Park, Brock Park Disc Golf course, and the Texas Army trail.
If you're interested in seeing some of the top pros in the sport compete, be sure to get tickets soon for the 2023 Innova Open at Brock Park on March 24th.
Foot Golf
Foot golf is an eccentric sport combining the elements of soccer and golf. The game is played on a golf course, but players use a soccer ball instead of a golf ball and club. The game's object is to kick the ball into the 21-inch "football cup," usually located away from golf greens. 
The highest-ranked foot golf course in Texas is the Humble Sportsplex in Humble, TX, followed by the Centennial Park course in Pearland.
Miniature Golf
The purpose of mini golf is self-explanatory. It mainly focuses on the putting aspect of golf and is played on artificial surfaces. Whether with your grandparents or a group of friends, miniature golf is an easy and accessible activity for all ages. Houston has a wide range of courses with different features that make them unique.
Recently, miniature golf has gone from being a mainly kid-friendly activity to a more competitive scene with openings of more serious putting complexes like Tiger Wood's PopStroke in Katy.
Traditional Golf
Houston has a wide assortment of private and public courses. Known for being reasonably priced, the Memorial Park Gold Cours was restored in 1995 and is widely considered one of the best municipal golf courses in the country. The course hosted the 2022 Houston Open of the PGA tour.
This past fall East River 9 opened to incredible reviews and influencer praise. Featuring a nine-hole par 3 course on the Buffalo Bayou along with a bar and many pickleball courts, East River aims to bridge the gap between newcomers to the sport and seasoned amateurs.
Another excellent choice for the budget-conscious golfer, Cypresswood Golf Club has two main courses: the Tradition course and the Cypress course. It displays unique holes, magnificent views, and excellent conditioning. Cypresswood has hosted PGA Tour Qualifying tournaments and offers a private golf club experience for a much lower price.
Future of Golf
Golf and technology are colliding, even if they seem at odds. Golf celebrates its past, while technology aims to leave it behind. We see microchips in places like TopGolf, but the future of microchip technology will be more prevalent in the industry as time passes. The tracking technology will allow golfers to use a GPS device to locate a deviant shot. The ball might be hard to fetch, but you'll know exactly where it is.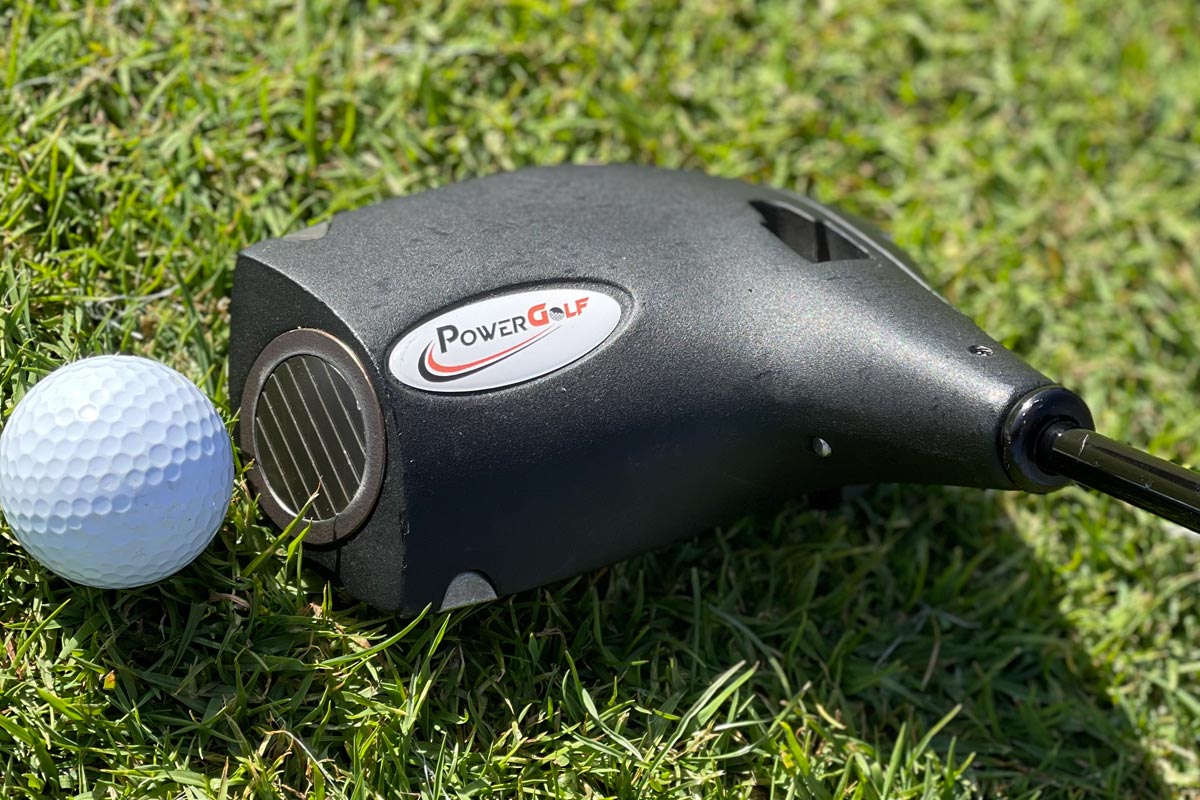 The world's first swingless (and obviously non-legal) golf club, designed by PowerGolf, can propel a golf ball anywhere from 50 to 200 yards with the push of a button. No swing is required; this cannon of a club does all the work. The club was designed for those unable to hit a golf ball straight, who aren't physically capable of hitting long shots or are just really, really bad.
LIV Tour
LIV Golf has created long-awaited competition in the golf industry, which has brought changes to pace and compensation that many feel were necessary. Unfortunately, its business model could fracture the game of golf in the long run unless LIV golfers become eligible for OGWR points. Some speculate that LIV golfers will lack passion and effort, possibly resulting in an unappealing viewing experience and loss of viewer support. Without restructuring, LIV is at risk of being a tour of professionals at the end of their careers or the select few who can command enormous signing bonuses.
People have differing opinions about whether LIV Golf is good or bad for the sport, but one thing that isn't debatable is that its arrival has shaken things up. Golf is now evolving, and many are looking to its highest level of play to shape its future.